ITALY_The extraordinary commonplace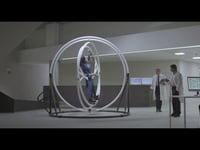 Director ENRICO MAZZANTI
Prod Company AKITA FILM
Presentata in anteprima ad Expo, dal Vice Ministro allo Sviluppo Economico Carlo Calenda, la nuova versione del video Italy: The Extraodinary Commonplace, realizzato da Leo Burnett per l'Agenzia ICE per conto del Ministero dello Sviluppo Economico.
Quest'ultima versione vede protagoniste altre eccellenze del made in Italy, dall'oreficeria, all'arredamento, all'automotive, e segue la recente campagna pubblicitaria online, sviluppata sempre attraverso il video sui siti di The Wall Street Journal, Financial Times e The Economist, che ha registrato oltre 21 milioni di impression, 8 milioni di visitatori unici e oltre 11 milioni di visualizzazioni del video, nei suoi diversi formati (30" e 3').
Anche il traffico generato dal video verso il sito web extraordinarycommonplace.com, appositamente realizzato per illustrare i principali dati e informazioni sul nostro sistema economico e manifatturiero, è stato buono. Sulla base dell'indice Click Through Rate (CTR), riporta un comunicato Leo Burnett, le visite al sito generate dalla campagna hanno segnato un risultato superiore del 60% rispetto alla media del settore Government/Institution, con quasi 150 mila pagine viste in poche settimane, principalmente da Usa (40%) e UK (30%).
Credit
Agenzia: Leo Burnett Italia
Direzione Creativa Esecutiva: Francesco Bozza, Alessandro Antonini
Business Director: Cristina Leone
Creative Director: Daniele Marrone
Associate Creative Directors: Diego Mendoza, Francesco Simonetti
Art Director: Andrea Di Giacomo
Copy Writer: Franco Vittori
Producer: Laura Fappiano
Regista: Enrico Mazzanti
Casa di Produzione: Akita Film