IL BACIO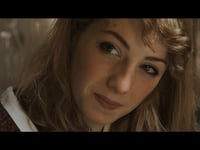 Director ENRICO MAZZANTI
Prod Company AKITAFILM
Mother and daughter face up to the start of "detachment".
A few seconds aimed at illustrating the desire to hold on and the painful awareness of having to let go; the need to be acknowledged as a different person from the child of yesterday and the impossibility of disengagement from the infinite debt of gratitude towards a mother.
The endless nuances that make up the spectrum of humanity, which melt in a single moment of magic, because the desire to welcome back the goodnight kiss of childhood is just one more step on the road towards the "complex freedom" of adulthood.