GLI AMIGOS – TRAILER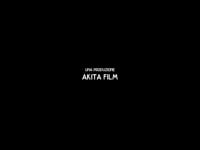 Client CONSORZIO DEL FORMAGGIO PARMIGIANO REGGIANO
Agency CASIRAGHI GRECO&
Prod Company AKITA FILM
EP AKITA PAOLO ZANINELLO – DAVIDE RIZZI
Director PAOLO GENOVESE
Dop FABRIZIO LUCCI
Il film, prodotto da AKITA e diretto da Paolo Genovese, vede la partecipazione di Massimo Bottura e degli attori Stefano Fresi, Niccolò Gentili, Barbara Venturato, Francesco Gaudiello, Elena Funari e Marianne Leoni.
Non una semplice campagna ma un vero e proprio progetto cinematografico che sarà trasmesso in tv e su tutte le piattaforme, per essere ovviamente poi condiviso sui social. "Sei episodi di circa 5 minuti ognuno che nascono già nel momento della scrittura della sceneggiatura ognuno con uno spot, che vivrà anche di vita propria".
Intitolato 'Gli Amigos', racconta di una scuola di cucina che viene invitata a partecipare ad una gara per aggiudicarsi uno stage presso il ristorante dello chef pluristellato Massimo Bottura. La vera sfida è che tutti devono utilizzare lo stesso ingrediente in ogni ricetta: il Parmigiano Reggiano. Da qui inizia un viaggio alla scoperta dei valori e dei segreti di questo prodotto, delle relazioni e dei sogni della giovane squadra di chef che animano la storia. Stefano Fresi, il maestro della scuola di cucina, farà loro da guida e da mentore in questo viaggio dalle molteplici scoperte.
A prestissimo per i vari episodi!
The film, produced by AKITA and directed by Paolo Genovese, sees the participation of Massimo Bottura and the actors Stefano Fresi, Niccolò Gentili, Barbara Venturato, Francesco Gaudiello, Elena Funari and Marianne Leoni.
Not a simple campaign but a real film project that will be broadcasted on TV and on all digital entertainment platforms, to be obviously then shared on social networks. "Six episodes of about 5 minutes each that have been thought, at the time of writing the screenplay, each one as a commercial which will also have a life of its own"
Entitled 'The Amigos', it tells about a cooking school that is invited to participate in a competition to win an internship at the restaurant of the multi-starred chef Massimo Bottura. The real challenge is that everyone must use the same ingredient in every recipe: Parmigiano Reggiano. From here begins a journey to discover the values ​​and secrets of this product, the relationships and dreams of the young team of chefs who animate the story. Stefano Fresi, the master of the cooking school, will guide and mentor them on this journey of multiple discoveries.
Stay tuned for the various episodes out soon!